TMUA Past Paper Collection (2016 - 2021)
Are you looking for TMUA past papers? You've come to the right place!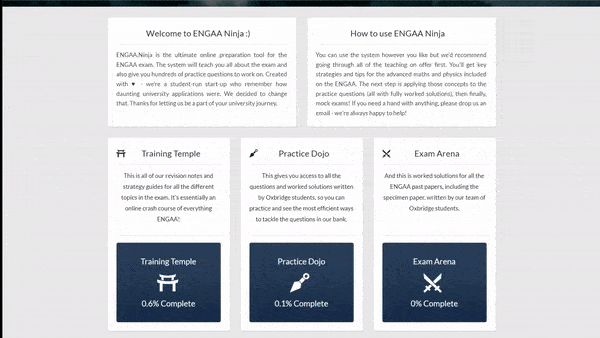 Create a free Exams.Ninja account in less than 30 seconds and access every TMUA Past Paper.
TMUA Paper 1 Past Papers (2017 - 2021)
You can access all of these past papers, plus 500+ more practice questions when you sign up for a free TMUA.ninja account!
TMUA Paper 2 Past Papers (2017 - 2021)
TMUA Specimen/Practice Papers
TMUA Specifications/Logic Notes
Past papers are inherently the most realistic materials available for TMUA preparation, as they are real papers from the exam! Past papers are the best way of taking mock exams, as they will provide you with actual TMUA questions and a realistic format.
Once you've been preparing for a while, you're more than likely going to want to give the exam a go, which is exactly why past papers are so helpful. Not only are you taking a perfectly accurate mock exam, but you'll also have access to the answer to every question to make marking easy for you. 
Plus, you can go a step further and view worked solutions for every paper to get a better understanding of how each question is solved. You can access these when you upgrade your TMUA.Ninja account!
The first TMUA was sat officially in 2016 for the admissions process of a variety of mathematics courses. The test had been trialled by its creators, Cambridge Assessments Admissions Testing in 2015, using first-year undergraduates from the University of Durham as test takers. This trial lead to the conclusion that the TMUA was a viable admissions test for universities to use in their mathematics admissions process. The TMUA was used in the following exams cycle. 
Thankfully for test-takers, the TMUA format hasn't changed at all since 2016, meaning the original past papers will have the same amount of questions and the same time limits as the paper you'll be sitting this year! However, some minor aspects of the specification have been added and updated over the years, so be sure to use the most up-to-date TMUA specification from 2022. 
Here are a few tips and tricks to help you optimise your TMUA Preparation with these past papers:
Here on Exams.Ninja, you'll find amazingly in-depth guides to show you through every section of the exam, along with guides to help you with your planning and revision. Check out one of our Definitive Guides below! 
Get the most out of your TMUA Past Papers with TMUA.Ninja
Your TMUA.Ninja account gives you access to every TMUA past paper and tonnes of practice questions. You can even upgrade your account to access worked solutions and other amazing features. To access your past papers, just follow these simple steps: 
Sign up for your free Exams.Ninja account.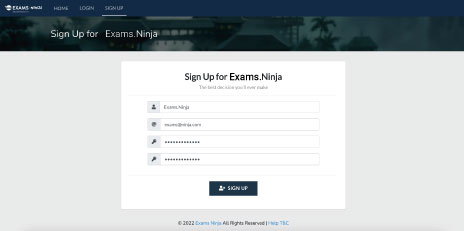 Enter the Exam Arena on the home page.
Choose the past paper that you want to try.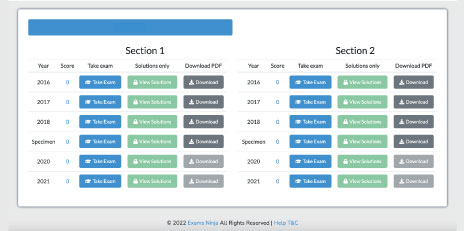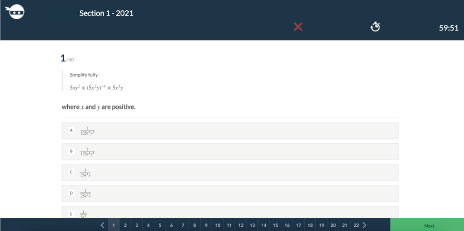 Sign up today to try the TMUA Preparation Platform for free!