TSA Past Paper Collection (2008 - 2021)
Are you looking for TSA past papers? You've come to the right place!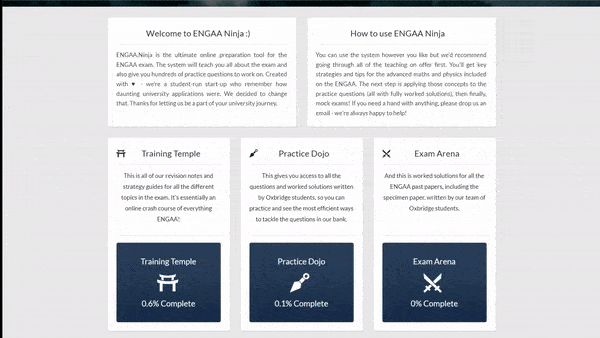 Create a free Exams.Ninja account in less than 30 seconds and access every TSA Past Paper.
TSA Section 1 Past Papers (2008 - 2021)
You can access all of these past papers, plus 500+ more practice questions when you sign up for a free TSA.ninja account!
TSA Section 2 Past Papers (2008 - 2021)
Past papers are inherently the most realistic materials available for TSA preparation, as they are real papers from the exam! Past papers are the best way of taking mock exams, as they will provide you with actual TSA questions and a realistic format.
Once you've been preparing for a while, you're more than likely going to want to give the exam a go, which is exactly why past papers are so helpful. Not only are you taking a perfectly accurate mock exam, but you'll also have access to the answer to every question to make marking easy for you. 
For the TSA, mock exams are especially important due to the nature of the exam and revising for it. The TSA doesn't test content knowledge, so it's not an exam you can revise for traditionally. Instead, you're going to have to practice the core principles of Critical Thinking, Problem Solving and Writing through continuous practice, something that the past papers are perfect for! 
Plus, you can go a step further and view worked solutions for every paper to get a better understanding of how each question is solved. You can access these when you upgrade your TSA.Ninja account!
The first TSA was sat in 2001 at the University of Cambridge for various undergraduate degrees. In 2005, a study was published in relation to the development and reliability of the TSA as an admissions test, which concluded that the exam was "reasonably reliable" for its use. It seems the early years of this TSA were very experimental, as many types of multiple-choice questions are mentioned, with Critical Thinking and Problem Solving being highlighted among these. Of course, these are the two topics that are covered in the TSA today.
In 2007, the University of Oxford introduced the TSA for the first time in their PPE admissions process (where it was initially called the PPE admissions test). As part of this test, TSA Section 2 was introduced exclusively for Oxford, which saw candidates writing a short essay in 30 minutes. Since 2007, the number of courses requiring the TSA has expanded. University College London (UCL) also adopted the TSA in 2008 for their European Social and Political Studies. 
In 2022, it seems that only Oxford will continue using the TSA. Cambridge confirmed that its last course to require the test, Land Economy, will not use it for 2023 entry, while UCL's webpage for ESPE does not mention the TSA for 2023 entry.  
Here are a few tips and tricks to help you optimise your TSA Preparation with these past papers:
Here on Exams.Ninja, you'll find amazingly in-depth guides to show you through every section of the exam, along with guides to help you with your planning and revision. Check out one of our Definitive Guides below! 
Get the most out of your TSA Past Papers with TSA.Ninja
Your TSA.Ninja account gives you access to every TSA past paper and tonnes of practice questions. You can even upgrade your account to access worked solutions and other amazing features. To access your past papers, just follow these simple steps: 
Sign up for your free Exams.Ninja account.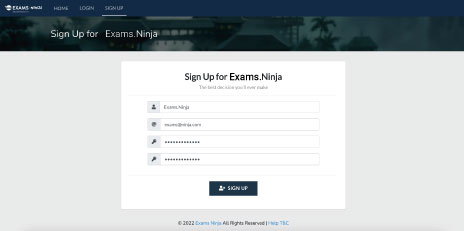 Enter the Exam Arena on the home page.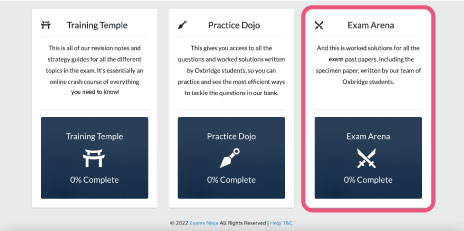 Choose the past paper that you want to try.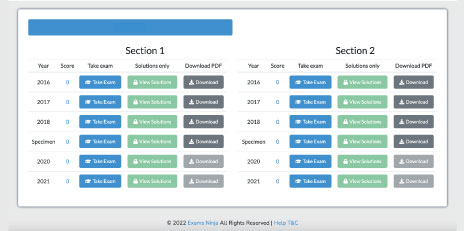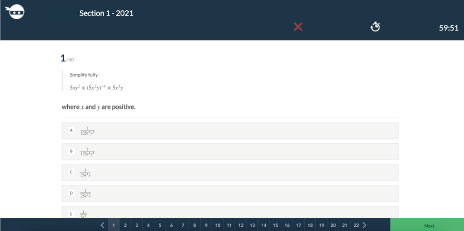 Sign up today to try the TSA Preparation Platform for free!