THE WORLD'S BEST ONLINE TSA PREPARATION PLATFORM
GET READY FOR THE TSA OXFORD THROUGH
THREE KEY SECTIONS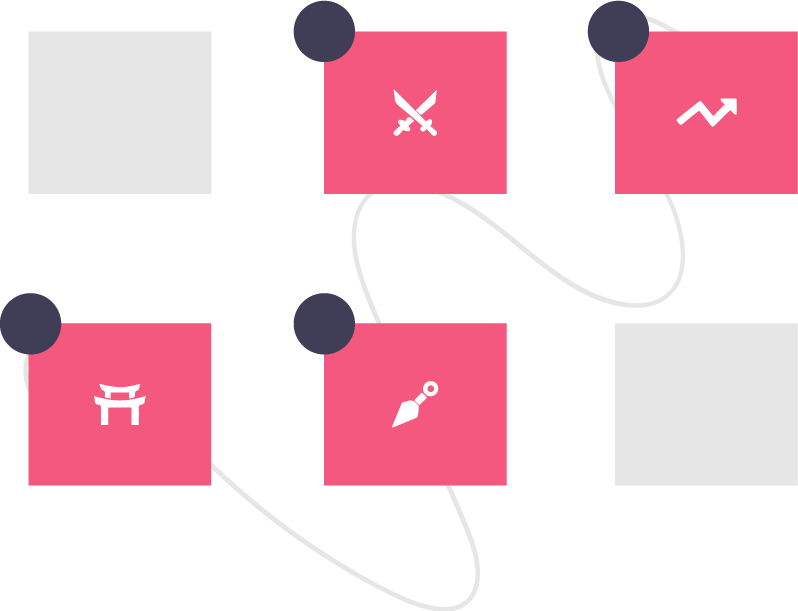 The Training Temple is where you learn the knowledge and skills required to score highly in the exam - start your preparation here.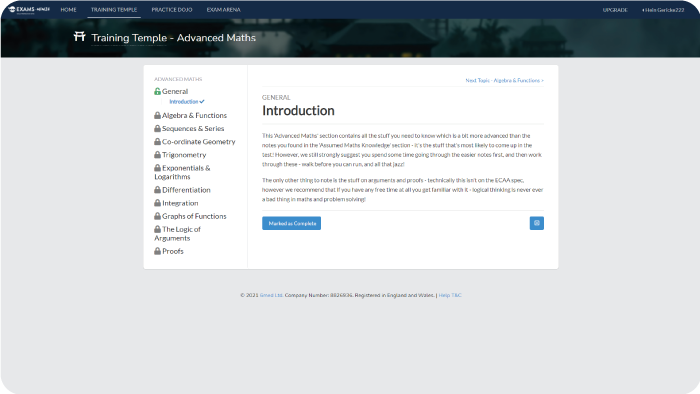 Here, we break the TSA down into smaller, more managable sections to simplify your revision.
Track your progress through the Temple by marking lessons as complete. Get your progress as a percentage.
You won't find thousands of words explaining what hundreds can explain just as well. Simple. Effective. The Ninja way.
When the time comes to begin working through practice questions, the Practice Dojo will become your best friend.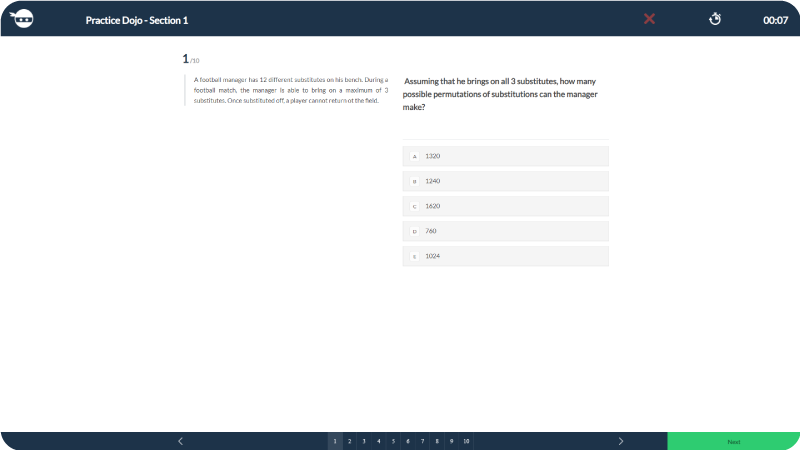 Apply the strategies and concepts you've learnt in the Training Temple to 500+ practice questions.
Practice with our true-to-the-exam difficulty questions. Not too hard. Not too easy. Just good preparation.
Every single question on TSA Ninja comes with fully worked solutions so you can understand why the right answer is correct.
The next step in your preparation; testing yourself with real past papers and seeing what scores you are currently achieving.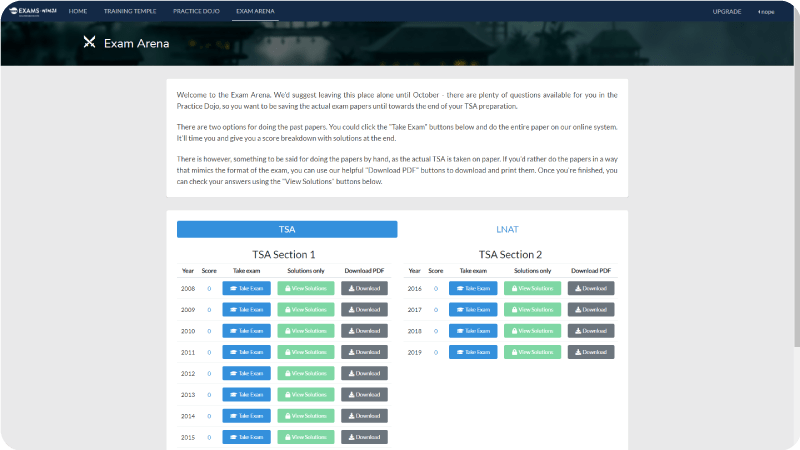 With tons of past papers to work through, you'll be able to get an accurate guage of your preparation.
Once you complete each exam, you'll be given an estimated TSA score so you know how you're doing.
Although the TSA is a paper-based exam, actually revising on paper can be cumbersome. Our digital platform makes life 100x easier.
STEP INTO THE REAL WORLD WITH
THE TSA NINJA EXAM SIMULATOR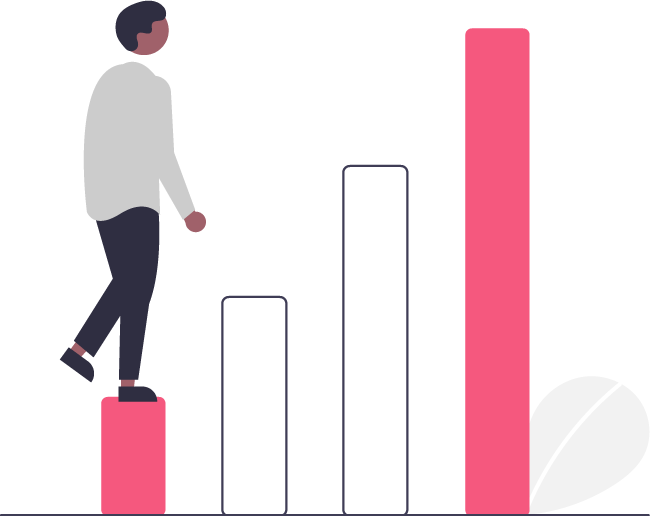 Interested to know what TSA score you're likely to get? Each exam paper gives you a TSA score so you don't have to guess.
The TSA tends to be a difficult exam, in part, due to the clock. Our platform ensures you get used to the TSA timing.
Similar exam papers are an invaluble resource. We've included all LNAT papers, which serve as solid revision, to aid your preparation.
GET ON TOP ON YOUR
TSA OXFORD PREPARATION
Your personal dashboard will show you exactly how much of your revision you've gone through, and how much is left to go. Spend less time planning, and more time revising.
Understandably, there are things you could be doing that are way more fun than revising for the TSA. But this doesn't mean revising for the TSA has to suck! We've made TSA preparation almost painless.
LEARN THE BEST
STRATEGIES FOR EACH TSA SECTION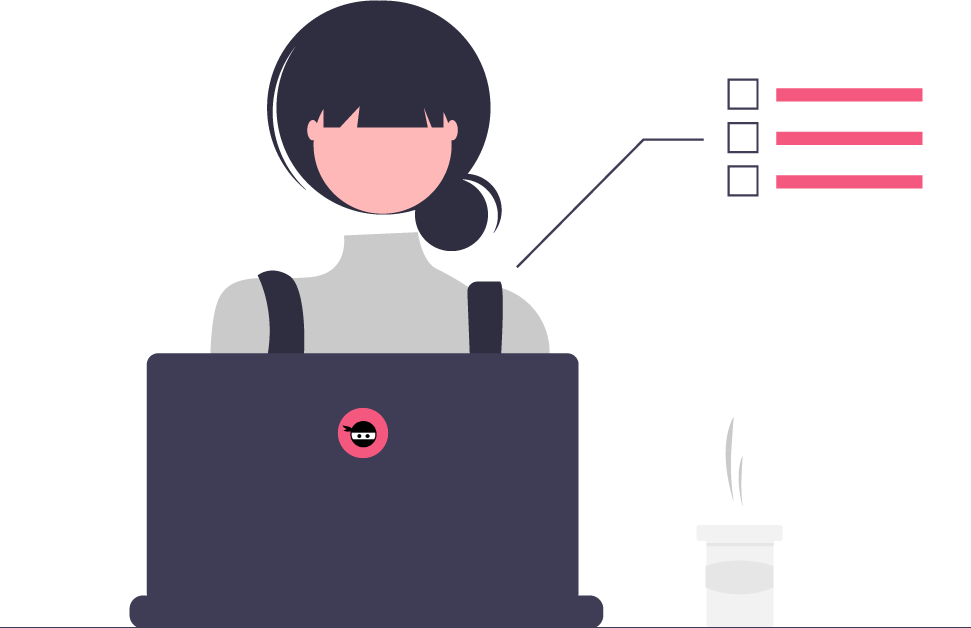 Every single tutorial in the Training Temple is written by an expert TSA tutor who scored in the top 10% for their admissions cycle.
The TSA Ninja platform is fully mobile friendly so you can get a few cheeky practice questions in on the train.
All of our questions are categorised into their topic. Only practice the questions you need to work on. 
SECTION 1: CRITICAL THINKING
SECTION 1: PROBLEM SOLVING
ALL YOU NEED TO DO IS FOCUS ON YOUR EXAM.
Training
Temple
Strategies for questions.
Practice
Dojo
500+ Fully worked solutions.