GAMSAT Practice Test Collection
Are you looking for GAMSAT preparation resources? You've come to the right place!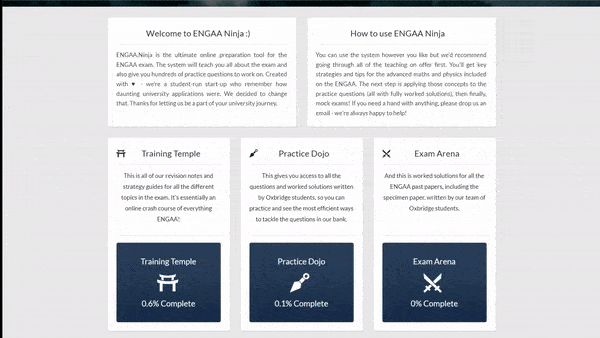 Create a free Exams.Ninja account in less than 30 seconds and access 6 GAMSAT Practice Tests.
GAMSAT Ninja Practice Tests
GAMSAT Official Practice Tests
There are 3 official practice tests from Acer GAMSAT which are charged at £28 each. You can access a our GAMSAT mini-mock with a free GAMSAT.ninja account!
Practice materials are crucial for effective exam preparation, and when it comes to authenticity, nothing beats past papers—they are actual exam papers! However, finding official past papers for the GAMSAT exam is not possible as they are not released each year. The closest thing you can get to past papers is practice papers. These papers are incredibly valuable for your preparation giving you the most realistic exam practice.
After dedicating some time to preparation, you'll likely want to assess your progress by attempting a practice exam. This is where these practice papers prove invaluable. Not only do they provide an accurate simulation of the actual exam, but you may find they also come with detailed answers for every question, simplifying the grading process for you.
You can only find worked solutions for GAMSAT.Ninja's practice tests in our Exam Arena. Access to these materials becomes available when you upgrade your GAMSAT.Ninja account!
The Graduate Medical School Admissions Test (GAMSAT) is an exam used in the UK and several other countries as a tool for selecting candidates seeking admission to graduate-entry programs in medicine, dentistry, pharmacy, optometry, and other healthcare-related courses.
The GAMSAT was first administered in the UK in 1998 by the Australian Council for Educational Research (ACER), the organization responsible for the development and administration of the exam. Since then, it has become an essential part of the admission process for graduate-entry medical courses in the UK.
Over the years, the GAMSAT exam has evolved, with revisions made to ensure its effectiveness in assessing the skills and knowledge necessary for medical studies.
Unfortunately, the past papers from the GAMSAT are not made available to the public, meaning applicants like yourself will have less revision material than ideal available online. However, GAMSAT.Ninja alleviates that issue, as we have a giant collection of over 1,800 practice questions available for free when you make an account!
Here are a few tips and tricks to help you optimise your GAMSAT Preparation with these practice papers:
Here on Exams.Ninja, you'll find amazingly in-depth guides to show you through every section of the exam, along with guides to help you with your planning and revision. Check out one of our Definitive Guides below! 
Get the most out of your GAMSAT Papers with GAMSAT.Ninja
Your GAMSAT.Ninja account gives you access to a free GAMSAT mini-mock practice papers and tonnes of practice questions. You can even upgrade your account to access worked solutions and other amazing features. To access your mini-mock paper, just follow these simple steps: 
Sign up for your free Exams.Ninja account.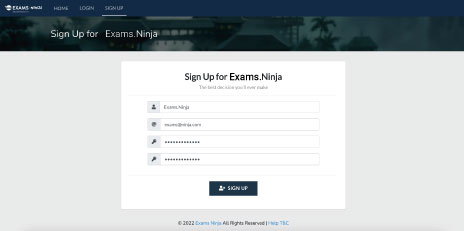 Enter the Exam Arena on the home page.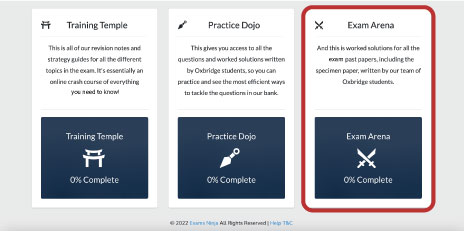 Pick the mini-mock exam in the Exam Arena.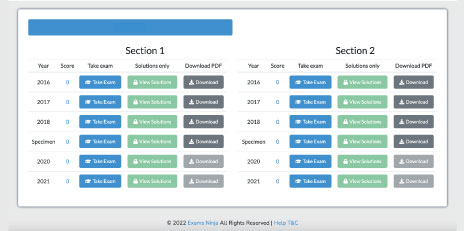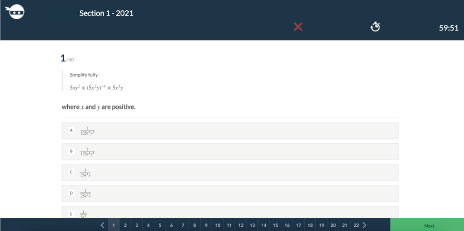 Sign up today to try the GAMSAT Preparation Platform for free!