The Definitive Starter Guide To The LNAT (Law National Aptitude Test) 2023
Written by: Matt Amalfitano-Stroud
If you are thinking about taking the LNAT, this article is for you! We're going to be covering both basic information that teaches you about the LNAT and more in-depth explorations of each LNAT section, as well as example questions and essay structures. 
LNAT BASICS: EVERYTHING YOU NEED TO KNOW
Before you get started with your LNAT preparation, here's some key information about the exam. You'll learn what the LNAT is, why it is used, who needs to sit the exam and more. Let's jump right in: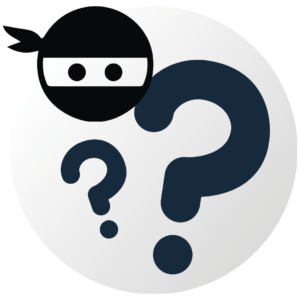 Let's start with the absolute basics shall we…
The LNAT is an admissions test, taken on a computer, used by some universities to shortlist candidates for their undergraduate Law degree programmes and their interviews, including both Oxbridge Universities.
The test is designed to test your reasoning, ability to comprehend a text, evidence-based reading and writing skills. The LNAT does NOT test your legal knowledge and you are NOT expected to have any.
What is the LNAT's Structure?
The LNAT has a simple structure as it consists of two sections, Section A and Section B. 
Section A includes multiple-choice questions based on 12 text passages, with three to four multiple choice questions each. There are 42 questions in total.
Section B requires you to write one essay. You will be given three proposed prompts, of which you will choose the one option which suits you best.
This tables sums up what you can expect to see in the LNAT: 
The LNAT is used as an admissions requirement as it provides universities with a fair and objective tool to assess their candidates.
It tests the students' intellectual ability without requiring any prior legal knowledge and it helps them differentiate applicants by measuring their critical reasoning skills which are essential to any Law student.
How Much does the LNAT Cost?
This fee will be paid during your registration for the test and is paid via any major credit or debit card. If you're unable to pay in this method, you can also purchase an LNAT voucher via cheque or bank transfer. 
Candidates who will struggle to pay this fee and are currently collecting certain state benefits will be able to apply for the LNAT Bursary online. You can find out more on the link provided. 
How to Register for the LNAT?
To register for the LNAT, you need to create an account on Pearson Vue, the organisation responsible for running it. After setting an account up on their website, you will receive an email confirmation together with further instructions about how to book your place for the LNAT. This will include providing details of your location and, at the end of the process, payment. 
Bear in mind that many students take the LNAT each year, so it is best to sign up for the test as early as possible, to make sure you will get to take the test at the centre you want on your preferred date.
There are over 500 LNAT test centres around the world with 150 in the UK. To check the closest exam centre and to access full information about them, use this live test centre locator. It is better to regularly check the status of the centre you want to take the test at to make sure they are fully functioning, as centres may close for certain periods of time. 
Which Universities Require the LNAT?
There are 11 Law Schools in the UK and 2 International Universities that require their applicants to sit the LNAT. No exceptions are made in this process, so all applicants must sit the exam. 
International LNAT Universities
Please note that 2022 was the first year that the University of Cambridge will require the LNAT for their law course. In previous years, Cambridge has used an in-house admissions test called the Cambridge Law Test (CLT). This test has since been discontinued in favour of the LNAT.
As the LNAT is a computer-based test, you have the flexibility of taking it pretty much whenever you want before or after having submitted your UCAS application. However, there are two important aspects you need to keep in mind.
Firstly, make sure to check if the universities you are applying to have set a deadline for students to take the LNAT.  If you are applying to start university in September/October 2024, the timelines for Oxford and other universities, according to the official website, are the following:
Applicants Deadlines 2023 Entry
Registration & Booking Your Test
1st August – 15th September 2023
Submit Your UCAS Form
15th October 2023
Sit LNAT Before This Date
15th October 2023
As Oxford and Cambridge have their deadlines set earlier than the other universities, it is really important that you prepare for, book and take the test as soon as possible, before October 15th.
All Other Applicants Deadlines 2022 Entry
Registration & Booking Your Test
1st August 2023 – 15th January 2024
Testing Begins
1st September 2023
Submit Your UCAS Form
15th January 2024
Sit LNAT Before This Date
20th January 2024
26th January 2024 for UCL, KCL, Nottingham and Glasgow.
Note that it would be very sensible to double-check everything with the universities you apply to as a precaution. Missing an important deadline will be the breaking point of your application, so it's never a good idea to leave things to chance.
If you are an international student submitting a late application you may be allowed to sit the exam by 31st July 2023, but this is highly dependant on the individual arrangements of the university.
The LNAT is quite a difficult exam. It tests a variety of skills under time pressure, so preparation and practice are essential if you aim to achieve a good score.
There key skills that you will need to prepare are your deduction and verbal reasoning skills. You'll be answering questions about fairly complex pieces of writing, so you need to be able develop a deep understanding of writing and reasoning techniques in order to perform well. 
As for the essay writing, many of these skills will transfer over, but with the addition of being required to express your own ideas instead of reading someone else's. 
Your LNAT score represents the score achieved in Section A of the test. The maximum score is 42, as each question is marked with one point. A computer will check your answers in Section A and it will generate your LNAT score which will be made available to universities.
The essay written in Section B will not be scored separately and won't affect the overall score in any way. This is due to nature of essay marking, as this process cannot be automated.
Instead, it will be sent to the universities you applied to for them to evaluate alongside the other elements of your application. The weight and nature of which different universities handle essay marking can vary greatly, so be sure to research if your chosen universities place importance on Section B or not.
You can find out everything you need to know about LNAT Results in The Definitive Guide to your LNAT Score.
When/How are LNAT Results Released?
Within 24 hours of sitting the LNAT, Pearson VUE will make your LNAT score and essay available to download by your chosen universities. They will see your score before you do as candidates are emailed their results twice a year, depending on when they sat the test. If you took the LNAT on or before January 26th, you will receive your result in mid-February, otherwise you can expect to get it as late as mid-August. The results will be sent to you via the email address you provided during registration.
What is a Good LNAT Score?
Your score is based purely on the multiple-choice section of the exam. This section contains 42 questions, each of which is worth one mark.
LNAT scores vary from year to year and so what a good score is changes depending on the average achieved in that cohort. Also, different universities have different requirements. For example, what a score that might be good enough to secure a place at King's College London might not be enough for University of Oxford.
The average scores achieved by candidates in the past five years are as follows:
| | | |
| --- | --- | --- |
| 2017 | 17.9/42 | 42.6% |
| 2018 | 19.9/42 | 47.4% |
| 2019 | 23/42 | 54.8% |
| 2020 | 21.5/42 | 51.2% |
| 2021 | 20.8/42 | 49.5% |
From this data we can see that the average LNAT results across the these years have formed an up-and-down pattern, with scores peaking in the 2019 application cycle. Overall however, applicants are generally scoring higher than they did five years ago. 
Preparing for the LNAT can be tough, let Exams.Ninja help you through it!
With the LNAT Preparation Platform, you'll gain access to a comprehensive collection of revision notes, strategy guides and expert tutorials to teach you everything you need to know about picking apart a passage and writing a flawless argument!
The first section of the LNAT is the multiple choice section, where you will have to answer questions about different written passages relating a wide variety of topics. Let's take a look at what you need to know about this part of the test!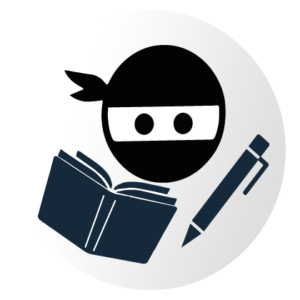 Section A of the LNAT requires you to answer a collection of 42 multiple-choice questions based on a total of 12 short passages within 95 minutes. These passages are taken from a large variety of writers and do not adhere to any specific theme or subject. Basically, these passages could be about anything!
Due to this, the questions you will be asked are not based on content knowledge, so you won't need to have prior knowledge of any specific subject going into the test. The majority of these questions will also have nothing to do with law, so legal knowledge is not being tested in the LNAT. 
Instead, Section A is essentially a comprehension test that challenges your ability to read and understand a piece of writing. Before we delve deeper into what the exam actually tests, let's find take a look at the basic information you need to know.
Section A of the LNAT is pretty simple in it's layout and structure, but let's quickly run through the basics of what you can expect on the paper.
This image shows an official online sample of the LNAT and provides a good idea of how the real test will look on the day. 
Your typical LNAT passage will be between 2 and 6 paragraphs long and will typically take up as much space as you see on the image, if not a bit more. You should be aware that some source state that the LNAT passages are weighed by difficulty, meaning passages will get harder as you get further into the test.
What Skills and Abilities are Tested in Section A of the LNAT?
Section A of the LNAT  aims to highlight candidates with strong deduction and verbal reasoning skills. The questions will require you to demonstrate your ability to think about what you read, so a deep understanding of a written material is a must. You will need to be able to quickly identify the key issues in a passage, any arguments made, and to use logic and deduction to distinguish between facts, assumptions, or opinions expressed.
Section A actually has two general types of questions spread throughout:
Argument and Analysis Questions
These questions relate to any points or arguments that the author is trying to make with their writing. These questions may ask you to examine an individual paragraph or the the passage as a whole in order to determine the author's intentions or views.  
These questions will require you to understand literary elements used by the author, be it words, phrases or writing techniques. You will usually need to determine factual information rather than the writer's own opinions for these questions.
Some of the skills you're going to need to learn/practice for Section A of the LNAT include:
There's a lot more to learn about this, so we recommend you check out our full LNAT Section 1 Guide to learn more about the different question types, the types of skills you will need and tips for how to effectively prepare for and take on Section 1!
How Should I Approach Section A?
As we've said before, you've got 95 minutes to complete this section of the LNAT. While that seems like a long amount of time at first, you've got to factor in all the reading you'll need to do, as well as saving some time at the end to double check everything. So what's the best way to tackle this?
1..You definitely need to take the LNAT one passage at a time. Each passage will have a lot of elements at play so the worst thing you can do is try to read everything at once and then try to answer all the questions with what you can remember.   
2. When starting each set of questions, you're going to need to first read the passage in full. Advice for some similar exams is to not read the full passage and skip straight to the questions, but the passages in the LNAT are much more challenging, so trying to pick out details without understanding the whole passage is going to be too difficult for most people. 
3. You may wish to read the questions briefly before you read the passage, as you will be able to highlight important areas as you read. While not essential, it could certainly save you some time.   
4. When you're ready to start answering questions, you need to make sure you highlight keywords. You can then search for these words in the text and determine your answer by analysing the relevant exert.  
How exactly should you allocate your time within the 95 minutes you have to complete this section? 
Passage Reading: 2 Minutes Per Passage = 22 Minutes/95 Minutes
Answering Questions: ≅90 Seconds per Question = 63 Minutes/95 Minutes
Double Checking Answers: 10 Minutes/95 Minutes
This isn't the definitely correct amount of time to spend overall but it's useful to know how long everything should take when time is split equally.  You may be able to breeze through some questions in under a minute while other could leave you stuck for two minutes or more. 
One thing to remember is not to linger too long on a question if you really aren't getting. You'll be better off moving on and getting marks for the questions afterwards rather than using all your time on the one question you don't know. If you have time to go back and try again at the end, then that will always be the best option!
Probably the most useful tip for the LNAT is to read as much as you can before the test, and to think critically about the points raised, arguments made, issues addressed. 
Reading newspapers can greatly help you stay informed about current affairs, technology developments. It will also come in handy when preparing for Section B, which requires you to write an essay.
Reading accurate, high-quality articles is also important as this will help you build vocabulary and get used to the formal style of LNAT Section A passages. So The Sun probably isn't your best bet for this!
The Best Newspapers to Read for the LNAT
Each publication has articles written on a broad range of topics so it would be helpful to cover as many and as diverse areas as you can. After reading an article, you can also test your understanding by asking yourself:
What are the main points raised?
What facts are presented?
What assumptions are made?
What is the conclusion?
What are the arguments made? Are they strong and persuasive or rather weak and easy to rebut?
Let's take what we now know about LNAT Section A and put it into practice! 
This is  practice questions for the LNAT, along with fully worked solutions for each of the question stems. The passages are quite long but that's the format of the exam so we've left it as you'd find it on the day.
If you find these questions helpful for practicing, you're going to want to check out LNAT.Ninja, which features over 350 LNAT practice questions with worked solutions, along with expert tutorials and past papers taken in realistic LNAT exam conditions!
LNAT Practice Passage 1: Car Ownership
In 1989, when the environment was briefly top of the UK national agenda, a group of Chinese planners came to London. Many of the people who met them wanted to know how the country had managed to get so many citizens to ride bicycles – something the British authorities were unable to do. The Chinese were perplexed. "You don't understand", said one. "In 20 years time, no more bicycles. All cars." That prediction is being realised. Beijing's roads, once kerb-to-kerb with bikes, are now choked with cars. In terms of traffic, noise and air pollution, Shanghai could be Lagos or Cairo.
City after Chinese city is widening its roads, building flyovers and underpasses to cater for the increasing number of cars. The fastest automobile explosion the world has ever known is underway across the world's most populous country. The bike, just a generation ago the transport of choice, is being driven off the street.
Last year, the Chinese reportedly bought four million new cars. Auto numbers there, says the World Bank, are now doubling roughly every four years. Commentators suggest that the country's 1.3bn people will have more cars than the US within 25 years. Even now, the world's leading carmakers are spending billions on setting up plants, vehicle prices are dropping precipitously, and the car has become the object of the new consumer's dreams.
It is a similar story throughout the developing world. For the first time, more than one million new cars were sold in India last year, and the automobile industry there is growing at a rate of about 20% a year. The car fleets of Brazil, Indonesia, South Africa, and Nigeria are growing at similar rates.
But compared to the West, these numbers are as nothing. Private car ownership in the US is about 745 vehicles per 1,000 people, with slightly lower rates in Europe. There may be one car for every 2.4 British people, but only eight Indians and Chinese in 1,000 so far have a car.
Transport, says the Energy Saving Trust, accounts for 26% of all Britain's greenhouse gas emissions and is the fastest growing source of global emissions. While the US is by far the greatest source, figures released this month by the European Environment Agency figures show emissions are still rising in Europe, making it unlikely that EU countries, as a bloc, will meet their Kyoto target.
Transport in developing countries, however, could exceed those in the industrialised world within five years.
Three years ago, US energy secretary Spencer Abraham suggested that there would be 3.5bn motor vehicles by 2050, almost four times as many as there are today. Unless there is a dramatic switch away from inefficient petrol and gas-driven cars towards biofuels, hydrogen, solar and clean electric power, this growth will be an impossibility. At the simplest level, there will not be enough oil. At the moment, oil supplies and refinery capacity can only just meet world demand from 795m vehicles.
Andrew McKillop, author of The World's Final Energy Crisis, calculates that China, India and other developing countries will never be able to achieve the vehicle "saturation" ownership levels of the US. "There is simply no prospect of China, India, Malaysia, Brazil, Turkey, Iran, Ukraine, Mexico and other emerging car Sample Test 1 18 producers being able to achieve US, west European, Australian or Japanese rates of car production and ownership," he says. "At current consumption rates, the estimate of 3.5bn motor vehicles would increase world oil consumption by about 70%." In fact, the petrol used to fuel a car is the very end of a massive industrial process that requires oil at every point. Each car requires up to the equivalent of 55 barrels of oil, and runs on tyres that are about 40% oil by weight, often on tarmac (oil-based) roads. The real volume of oil needed to equip the world with cars is much higher than expected. "Not only is an explosion of the world car fleet a serious threat to the global environment," McKillop says, "but through its impact on oil demand, it will become a threat to international stability."
According to the passage, why will car ownership in emerging countries not be able to reach Western levels?
A. There will not be enough oil.
B. People will not be able to afford the increasing costs of ownership.
C. It would be too much of a threat to international stability.
D. It would be too much of a threat to the global environment.
E. There is already an energy crisis.
The correct answer is A.
To answer this type of question you can first cross out answers which are barely mentioned, or not even at all. You then must focus on what the passage actually says: ''At the simplest level, there will not be enough oil. At the moment, oil supplies and refinery capacity can only just meet world demand from 795m vehicles.'' – this part of the passage essentially gives you the answer you need – the lack of oil.
What is the main cause of the problem posed by cars today?
A. The car fleets of Brazil, Indonesia, South Africa, and Nigeria.
B. The level of car ownership in the US.
C. 20% growth in the car industry in India.
D. The level of car ownership in EU countries.
E. Four million new cars in China.
The correct answer is B.
You can first identify the problems posed by cars today as they appear in the passage and then decide which one is the 'main' one, as asked by the question. The text does mention developing countries first, but then it goes on to say how the issue is bigger in the West (Europe and the US). If you pay attention, you notice that the passage states how Europe has slightly lower rates than the US, which gives you the answer you are looking for.
Which of the following, according to the passage, is a fact?
A. Last year the Chinese bought four million new cars.
B. Within 25 years there will be more cars in China than the US.
C. The EU countries will not meet their Kyoto target.
D. China, India and other developing countries will never be able to achieve the vehicle ownership levels of the US.
E. 3.5bn motor vehicles would increase world oil consumption by about 70%.
The correct answer is E.
To answer this question, you need to make the distinction between fact, opinion, assertion, or mere speculation. Therefore, you need to go back to the passage and check if the answer option is in fact someone's opinion. For instance, A cannot be a fact because of the word 'reportedly', option B can be crossed out as it is clearly the opinion of ''commentators'', C because of 'unlikely'. Option D is in contradiction with the part ''Transport in developing countries, however, could exceed those in the industrialised world within five years.'' and there is no other evidence to suggest that it might be a fact.
There's a lot more to learn, so let Exams.Ninja teach you everything you need!
You'll have access to over 20 fully comprehensive tutorials teaching you every technique you could possibly need for the LNAT. Plus, you can practice your skills with hundreds of practice questions and a realistic exam simulator! Access practice questions and mock exams today by creating a free account!
Section B is very different from what we've looked at, you could even consider it to be the exact opposite! You'll be in the writers seat for this section, so let's take a look at what you need to know to write a successful LNAT Essay!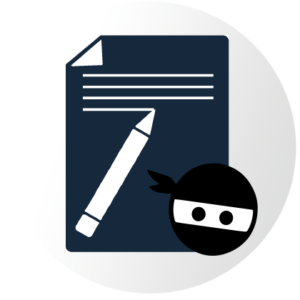 Section B requires you to write an essay within 40 minutes. Depending on where your skills lie, that may sound super easy ro super difficult! However, while the task is designed to be challenging, it's also test that shouldn't be a problem for anyone who has the necessary skills to earn a place in law school. 
The 40 minute deadline is quite tight, but you're not being expected to write 50 page comprehensive report either! The word limit for your essay is 750 words, although an essay around the 600-700 words mark will be perfectly acceptable for the LNAT.
You will be given a choice of three essay prompts, which could be a lot of different things. You may be asked to answer a specific question about a topic. You may be given a statement and asked if you agree with it or not. Or you may just be given a piece of information and told to "Discuss". This amount of variety also spreads to the question topics which, just like Section A, could be about hundreds of topics!
There's no "best" option to choose here. All prompts are marked as equals and the section will not affect your LNAT score as it will be separately assessed by the universities you applied to. So in the end, the choice comes down to which prompt you believe you could write the best essay about.
Which Essay Prompt Should I Choose?
Before we answer this question, let's take a look at some previous essay prompts featured in the LNAT:
In the exam, you should always choose a prompt that you are comfortable with, one which allows you to build an argument around it and gives examiners the chance to see that you are able to take a stance on a topic. Choosing a something that you know nothing about won't let you fully explore what you're writing about, leading to an underwhelming essay.  
However, it's also not always be as simple as picking the topic you know the most about. The best way to approach the LNAT essay is to pick the prompt that interests you the most. It's more than likely this topic will also be one you know a lot about, but having that interest will create a genuine drive to create the best quality essay you can. 
With that being said, you must also ensure you actually understand what the prompt is asking from you in order to deliver an essay that actually answers the question. For example, an essay discussing the tolerance of arranged marriages in western society isn't going to benefit from an in-depth analysis of the process behind arranged marriages (at least not in an LNAT essay). Remember, you've only got 750 words, so you're writing needs to satisfy what the prompt is asking.
You can see that some of these prompt have two different questions or discussion points included in them. For example, "Should private cars be rationed? If so, how?" 
If you've chosen to take on a prompt like this, it's important not to forget about either part the question. Ideally, each question would have an equal amount of space dedicated to them, but sometimes that may not be possible or necessary. 
At the end of the day, as long as you've responded to both parts of the prompt, your essay will have answered the question properly.
How to Approach LNAT Section B
Approaching this essay will likely be much different from essays you've written in the past. This will all be because of the limitations in place. 
Firstly is the 40 minute time-limit. 40 minutes to write a full, high-quality essay is tough, but it's definitely manageable.
Secondly is the word count limit. 750 words is not a lot to create a truly comprehensive argument, but that's not what the LNAT is asking of you. The point of this essay to demonstrate your verbal reasoning and cognitive skills more so than your ability to create a definitive answer to the question. Therefore, your essay needs to be smaller in scale, focusing on one or two points that are explored and discussed effectively. 
The biggest sacrifice in an LNAT essay is your chance for extensive planning. Of course, you absolutely should not go head first into the essay without even a basic structure. Doing this will guarantee that your essay is messy an incohesive.  
It is recommended that you spend up to 5 minutes of you time on the planning phase. During this time, you will be able to do the following:
Once you have a clear idea about what you want to write about and how you will construct your argument, it will be much easier for you to write the essay. You'll be able to get straight into writing as you won't need to be thinking too much about your topic or structure. Also, you will have cut all the fat out of the essay before you even began writing, so completing your essay within the allocated word count will be much easier. 
How To Plan & Write LNAT Section B Essay
Essay Prompt: DNA testing should be made compulsory. Discuss.
Introduction
Decide which stance you want to take (in favour/against compulsory DNA testing) and signpost your view on the matter.
Set the background (use the information you already know, do not try to make up facts!)
Main Body
Points you could include:
Compulsory DNA registration is a controversial topic;
the creation of a DNA database raises concerns: this information could be used in ways that threaten people's individual privacy and rights
In my opinion, DNA registration would not play such a significant role in making justice, so the disadvantages posed by implementing this measure would outnumber the advantages.
Opposing argument: As a Law student, it is important to see both sides of an argument, so your essay should ideally include arguments that support the opposing view. You can include this either at the very beginning and then dismiss them in the rest of your essay, or before the conclusion.
Points you could include:
Compulsory DNA testing is a major advance in policing and is effective in tracing people who are suspected of committing a crime
This method can facilitate the procedure and diminishing the probability to wrongly imprison individuals
However, in my view, the system is not foolproof and this could result in miscarriages of justice. Relying solely on DNA samples does not guarantee the reaching of a just verdict.
Your argument: You should aim to build a cogent argument and make use of facts, statistics, examples. In the actual exam you might not know precise numbers, so relying on general principles, examples, or approximating statistics can help you make your case.
Points you could include:
Collecting DNA samples from every individual and storing them indefinitely amounts to an interference within the meaning of Article 8 of the European Convention on Human Rights.
Creating a database means including confidential information not only about people convicted of serious crimes who might pose a threat to society, but also about those who have never done something illegal or immoral.
This would fail to respect human dignity and would treat people as potential offenders, thus leading to a loss of trust among citizens. Therefore, this significant shift in expanding the database from convicted murderers or rapists to persons who have merely been arrested blurs the line between guilty and not guilty, hence undermining the presumption of innocence.
Moreover, DNA databases also shift the burden of proof because people with records on them may be required to prove their innocence if a match occurs between their DNA profile and a crime scene DNA profile at some point in the future.
Second argument: If you have more examples of principles clashing (national security vs. individual privacy for instance) make sure to include those as well in another paragraph.
Points you could include:
anyone who can access an individual's forensic DNA profile can use it to track the individual and their relatives
A DNA database could be easily misused by Governments or anyone who can infiltrate in the system
We know from history how paper-based databases of individuals' records have been a powerful force in facilitating oppressive regimes and genocide, from the Nazis and the Stasi to Rwanda (another example which you can draw on from general knowledge)
Thus, DNA databases significantly shift the balance of power from the individual to the state (always state your conclusion to answer the question asked)
Conclusion
Make sure you have enough time to write a conclusion! It is very important to respect the structure of the essay.
Points you could include:
To conclude, DNA is undoubtedly a valuable tool in criminal investigations and has helped to catch the perpetrators of some very serious crimes, including rapes and murders.
However, in addition the problems raised by the introduction of such a measure are of grave nature and so render the apparent advantages unpersuasive
Problems raised: concerns about privacy and rights, difficulties in collecting relevant and useful crime scene DNA, the costs and practical difficulties associated with collecting and keeping reliable computer records of DNA profiles.
Once again, pre-reading is essential here: the more you read, the better you will do in the exam!
Plan & write as many essays as you can, on a variety of topics to get comfortable writing about diverse topics. All the newspaper's you've accumulated through your Section A practice will come in handy for inspiration. 
Once you've gotten a few practice essays done, it will be time to practice under strict exam conditions. This is to make sure you will be able to plan & type your essay in 40 minutes. It is probably best to try and do this at least a couple of times before the exam.
Re-read the answer to check if you have accidentally misspelt or omitted any words. One small error isn't likely to affect your essay's quality, but multiple small mistakes build up in the end, so it's best to take the time to check while you can.
This should give you a good start to your LNAT Section B preparation! However, there's even more to learn about how you can tackle you LNAT essay. So for even more info, tips and example essays, check out our Definitive Guide to Section B of the LNAT!
And there you have it – a definitive guide to preparing for and doing well in the LNAT exam! We hope this has helped you understand the exam.
Here are a few closing tips from us:
Do you need extra support with your LNAT preparation? Exams.Ninja provides you with all the help you'll need!
The Exams.Ninja LNAT Preparation Platform is an easy and fun way to combine all of your LNAT prep together in one place. You'll get unlimited access to: 
Training Temple – check out fantastic tips and revision notes, along with a selection of tutorials created by experts!
Practice Dojo – Test your LNAT skills with over 350 practice questions from Section A and Section B of the test. Each answer comes with a fully worked solution to guide you when you don't understand.
Exams Arena – Take a realistic mock exam with our LNAT past papers. You'll get an estimated result every time to help you track your progress for the real thing! Best of all, you can retry them as many times as you like!
Sign up today to try the LNAT Preparation Platform for free!