NSAA Preparation: Your 6-Month NSAA Preparation Timeline
Written by: Matt Amalfitano-Stroud
Welcome to Exams.Ninja's 6-Month Preparation Timeline for the NSAA.
This guide is designed to show you how you can prepare for the NSAA Cambridge in order to give yourself the best chance for an interview. While by no means a definitive structure for your revision, you should be able to come away from this article with a good idea of how you want to handle your own preparation. We'll be joined along the way by our NSAA expert, a successful applicant for Natural Sciences at Cambridge, to give you an insider look into how a successful preparation plan is created! So, let's begin!
Understand the NSAA Format
The first thing you need to do before planning your preparation is actually getting familiar with the exam. Here's a basic rundown of how the Natural Sciences Admissions Assessment (NSAA) works: 
Most information about the NSAA Cambridge is on the internet, specifically from the examining body, Cambridge Assessment Admissions Testing. One of the most important documents you'll find here is the NSAA specification, which covers everything from the exam format to the topics you'll need to revise. Bear in mind that this changes from year to year so always be sure to use the specification relevant to the current academic year.
You can also find past papers and specimen papers online which will give you an insight into how the exam is laid out. When looking at the specification and the past papers the main thing you should be trying to do is:
Get an idea of the difficulty of the paper and the level you need to get to compared to where you currently are at.
Decide what sections of the paper you might do (as you will need to decide between one of three sciences in each section).
Creating a Preparation Plan
Once you are familiar with the exam, you can begin to put together a timeline of where you want to be at each stage of the process, ideally on a month by month basis. Remember to note down key dates throughout the months, including the application milestones, school work/exams and any important events in your personal life. 
The NSAA is a unique exam with the fact that you need to decide which subjects to focus a lot of your revision around. Everyone has to answer the mathematics questions, so you'll need to study that. But from there, the NSAA requires you to choose 2 lots of questions to answer based on each of the three sciences: Physics, Chemistry and Biology. You can either pick the same subject for both or choose two different sciences. Choosing two different options won't impact your score, so your best bet is to stick with the subject that you're more confident with. 
Maybe you spend July going through the maths part of the specification, August going through your science of choice and spend the later months of your timeline working on practice questions and past papers to improve your technique. You may also want to go into more detail and actually put what parts of the specification you will revise in certain weeks. For example, you might spend one week in August on electricity, one week on magnetism, one week on mechanics, waves and radioactivity, etc. Once you begin planning, you'll soon find a system that works for you.
Remember to be realistic with your schedule. You won't be able to work nonstop throughout the next few months, nor will you be able to cram all of this work into one or two months. The more specific you are with your plan, the better, including specifying areas of study and accounting from breaks and time off. 
From our NSAA expert:
A quote from one of my favourite books, 'The 7 Habits of Highly Effective People', is "begin with the end in mind". What this means is that we should always begin any task with a clear vision of our desired destination.  I see this as the most important thing to do for any task so make sure you give it some real thought as this will greatly improve your chances of securing an interview.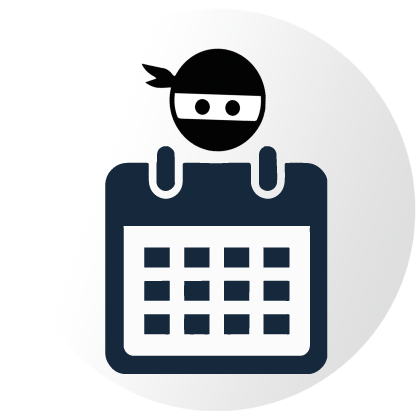 Now that you're better acquainted with the NSAA, it's time to think specifically about how you want to approach it. We don't mean the preparation so much, but the actual exam! The NSAA is unique in that you will have a choice of which questions you answer depending on the science/s you choose.
Everyone has to do mathematics in Section 1, but if you take more than one science, then you will have a choice of which one to do. The two things to consider are which science is your strongest and which science you are looking to focus on when you arrive at Cambridge. Picking your strongest science is obvious because it gives you the best chance of doing well. Picking the science you are focussing on in your application is smart because if you get called for an interview, your interview will mainly be on the science you talk about most in your personal statement. You can learn more about each section in our Definitive Guides for NSAA Section 1 and Section 2.
Exams.Ninja Tip 
If you're unsure about what sections you want to do at this stage, it's not the end of the world. You can always prepare for multiple sections initially, then drop one closer to the exam when you have made your choice. Additionally, NSAA preparation will help you with your A-levels or equivalents so you won't feel like you wasted your time!
The early summer months of your preparation are best spent revising your subject knowledge before attempting to perfect your exam abilities. There are two reasons for this. Firstly, because this will be the time (specifically the summer holidays) when you won't be learning at school, meaning you will need to dedicate time to maintaining your knowledge. Once school begins again in September, you'll have regular lessons on many of the topics you'll find in the NSAA, so there's more time available to work on practice questions and past papers. 
Secondly, you need to make sure you don't use up all your resources too early. There are a finite amount of past papers and practice questions available for free online, so it's best to try these when you're more confident with the NSAA specification. Of course, lack of resources isn't a problem when you sign up for the Exams.Ninjas NSAA Preparation Platform, which has over 1200 practice questions to try!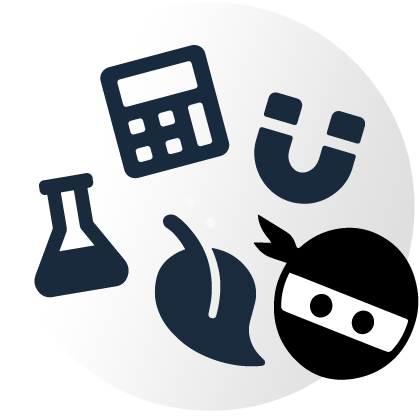 So, the next few months will be key to your success in the NSAA. Use this time wisely now to ensure you understand the content of the NSAA specification, as the last thing you want is to be revising the knowledge and attempting past papers at the same time. You'll spend more time on questions and will most likely get more answers incorrect, leading to a large loss of motivation. All of this can be avoided if you just take a couple of hours out of each weekday of your time off to study!   
NSAA Mathematics Revision Tips
Let's check in with our NSAA Expert to see how they prepared for the first section of the exam, mathematics.    
From our NSAA Expert:
For maths, I always found questions were the best way for revising. Before you can do any questions, you have to make sure you've actually been taught the topic, so go through the specification and check for topics that you have not learnt. If you have not been taught something, you have two options (this also applies to the sciences):
Learn it independently over summer.
Learn it at school before the exam.
The advantage of learning it independently over the summer is that you can work at your own pace, which may well be a quicker pace than waiting to learn it at school. The downside is you might struggle to learn a topic by yourself, particularly if it's a difficult one (this is a useful skill for university, however!) 
The advantage of waiting to learn at school is you save all the time you would have spent learning the topic independently so you can just focus on the revision of topics you've already covered. You can then leave some extra time in your plan in September/October to specifically revise the new topic once you learn it at school. 
Either option works well, so I think you should just go for what you think would work better for you. However, you do need to make sure you will actually get taught the topic before the exam. Particularly if you are an international student, there is a chance your school will not teach you a topic you need to learn in time for the exam or potentially not cover it on their particular syllabus at all. If this is the case, independent learning will be your only option as you don't want to lock yourself out of points in the exam.
If you find that you're not sticking to your schedule as well as you should be, it may be that you need to re-evaluate your revision goals. It's easy in May to say "I'm going to spend 5 hours a day revising!". But the reality is that working away from school is always going to be more distracting. If you feel like you're forcing yourself to put in so many hours, you're likely not going to retain the information you're studying and will generally become demotivated to carry on. It's the perfect time to reiterate what was said before, be realistic! 
if you're looking for a bit more insight into the mathematics portion of the NSAA, why not check out our NSAA Maths Definitive Guide?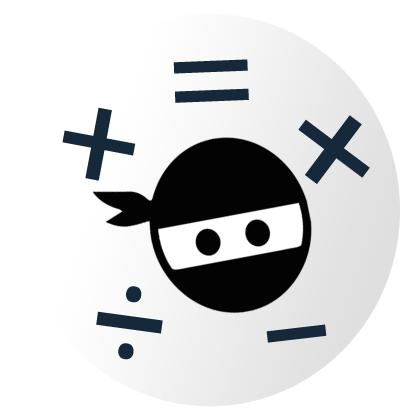 Get your NSAA preparation into full swing with Exams.Ninja!
With so many topics to revise, it can be tricky to know where to start. With our NSAA Preparation Platform, you'll be able to access all the resources you need to understand how you should approach your revision! 
NSAA Science Revision Tips
With your revision now well underway, this month will be a chance to dedicate some time to the sciences that will be covered in the NSAA. As you should be aware by now, you'll only need to revise a maximum of two sciences for the NSAA specifically. You may have made your decision on which science/s you will be focusing on or you may not have. Either way, you'll have a lot to revise, so let's see how our NSAA Expert tackled it! 
From our NSAA Expert:
For the sciences, the best method for me was to learn the content and then move on to practice questions later on (while still spending time on content revision). To learn the content, I would make notes and then go through them by covering parts up and trying to recall the information. You might have another way you like to learn, such as using flashcards, so do what method works for you.
Once I was confident with the content I moved on to questions. Again make sure you go through the specification before you start your revision and ensure you either know everything or plan for when you will learn the topics you do not know. 
Even as my attention shifted more to practice questions, I still made sure to test myself on smaller things each day to keep my mind sharp and ensure I maintained my general knowledge rather than just focussing on exam techniques. If you get stuck on a question, it may be this general knowledge that get you the point!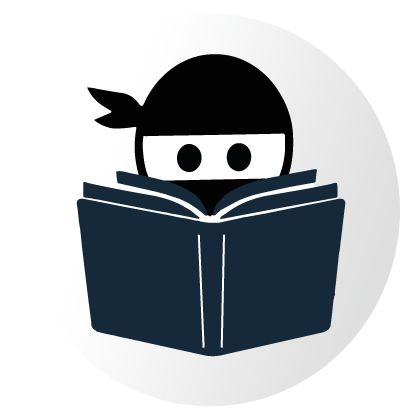 Practice Questions and Past Papers
The exam date is getting closer and you're now going back to school at this point. There's no clear answer to which is more important between content knowledge and exam technique, so you should try to dedicate an equal amount of time to each. You'll be learning plenty of subject content in your lessons from now until the exam, so this is the perfect time to go all-in on practice questions and past papers! 
If you've started your NSAA preparation early (which is definitely what you should do!), a problem you may have is running out of practice resources. There are not many past papers available compared to what you find for a GCSE and A-level courses, or even other entrance exams, so an important part of your plan should be looking at the number of past papers available and having an idea of how you want to space them. This is one of the two reasons why we recommend waiting until around this time to get fully invested in practicing questions. 
The second reason is that the skills you learn doing this practice are invaluable for the actual exam. Content knowledge is extremely important, but it will all be for nothing if you don't know how to get through the exam paper in the alloted time! Practicing these skills closer to the exam will reduce your stress and increase focus during the earlier months of your revision. It will also ensure that you are aware of your timings and don't become complacent in the build up to sitting the real paper. 
Exams.Ninja Tip
Bear in mind that the NSAA exam format and specification have changed throughout the years. Recent years are more likely to accurately reflect what you will be getting in your exam, so you need to think carefully about how you approach the past papers you have available to you.
Try looking at one or two recent year exams at first to get an idea of what the exam is like, and then fully attempting them closer to the actual exam. In the middle, you can focus on the older exams to give you more general exam practice. 
Through all this revision, it can be easy to forget that you actually need to register for the NSAA! Registration opens in the first week of September, and will require you to do the following: 
Firstly, you need to find your nearest test centre. This may be your school/college, but if not it will be a different local school/college.
You will need to ask the exams officer of you school/college. You will need to provide various personal details, including your name, date of birth and UCAS number, as well as confirming the course you are applying for. 
Once you've been registered, you will need to make sure you are given a candidate entry number. This will be your proof of registration.  
Please note that registration for the NSAA ends on the 30th of September. Any additional requirements or paper modifications will need to be confirmed by September 16th.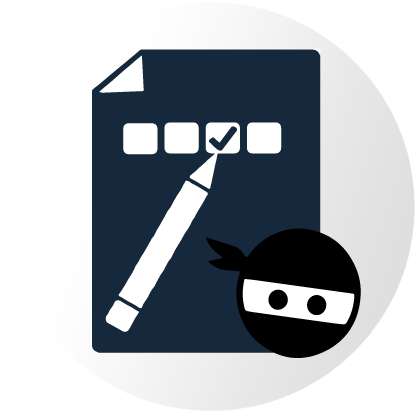 October is your last month of preparation and, as of 2023, the month you'll sit the exam, so you'll need to make the most of your last two and half weeks. It's also a pretty busy month for your application in general, so keep that in mind. 
UCAS Application Deadline
Your UCAS application has to be submitted by October 15th, as well as the deadline for NSAA registration. This includes your completed application form and your personal statement, so you're going to need to dedicate some time to perfecting your statement and ensuring there are no mistakes in your form. If you scheduled all of this into your preparation plan, then there's nothing to worry about! Ideally, you would have put most of the work toward this in previous months, as the changes to the NSAA testing date will make early October more focused on revision.  
For applicants in 2023, the decision has been made by Cambridge Assessments Admissions Testing to hold the NSAA on October 18th instead of its typical time slot of early November. This will be a setback to every applicant's preparation plans, as you have lost over two weeks of revision time. However, the best way to offset this loss in time is to start your preparation early, as we have suggested in this timeline.   
The last month of your preparation should typically be all about ironing out the finer details, provided you've put in the legwork during the previous months. This could be to go over some weaker topics, revise an area that has only recently been taught to you or just work on shaving off the extra minutes from your practice exams.  This time is really down to you and what you feel will benefit you the most. 
Unfortunately, it's a reality that some of you reading may not have started your preparation as soon as we would recommend. Reading through what we've been speaking about so far may make you think that all hope of success is lost, but this isn't necessarily the case. You certainly will have a lot less time to prepare, but as long as you can create an effective plan and make the most of the time available, you will still have a fair shot of getting that interview!
You're not going to have much time to revise content knowledge separately from practice questions. Instead, you're going to need to jump straight into practice questions and past papers and do your best to learn through practice. It's more than possible to learn this way, and it may be that you actually do have some time to spare on content revision! The only thing that we cannot stress enough is to avoid burning out! This will be disastrous to your chances.  
Exams.Ninja Tip
Remember, all of this has been building up to exam day. Keep these things in mind before you enter the testing centre:
More than anything else, you need to make sure to keep everything around you as stress-free as possible, you're going to have plenty to stress over without any setbacks along the way!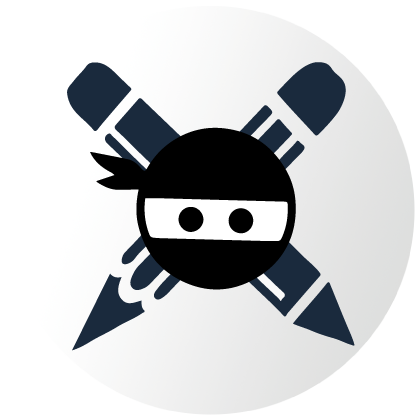 A final word from our NSAA expert:
I hope this article has been useful for helping you prepare for the NSAA. The main thing to take away is the importance of planning. Whenever you start your preparation,  make sure you have a plan for what to do. Plan for when you will revise the topics on the specification. Plan for time you need to allocate for personal statement preparation. Plan what questions you will get done on certain days/weeks. As my favourite book 'The 7 Habits of Highly Effective People' put it: begin with the end in mind.
That's all there is to it really! With the NSAA complete, you're now going to have to content with your interviews, your exams and receiving you NSAA Score and offer (hopefully!). It may seem like a lot when laid out like this, but there are really only three major principles you need to think about: plan your revision, revise the content knowledge and practice with questions and past papers. The NSAA isn't too complicated once you have the knowledge, you just need to know how to answer the questions in a short period of time.  
Now it's your turn to create the plan that will best suit your needs. Remember that Exams.Ninja has plenty more useful resources to get you through the next few months of prep! Our Definitive NSAA Guide is the best place to start! Good luck with the journey ahead!
No matter your time scale, Exams.Ninja will provide you with what you need for NSAA success!
Maximise your chances of a great NSAA score with our NSAA Preparation Platform! 
Training Temple- Explore 100 NSAA tutorials that take you through the exam format, content guides and general tips and tricks!
Practice Dojo- With over 1200 practice questions to answer, you'll have enough to practice with right through till the exam day! And when you get stuck on a question, our worked solutions will show you what you need to do!
Exam Arena- Looking for more? Try out 3 full past papers and see how you manage with realistic exam conditions. See what you need to improve and how high you scored with our automatic marking!
Sign up today to try the NSAA Preparation Platform for free!